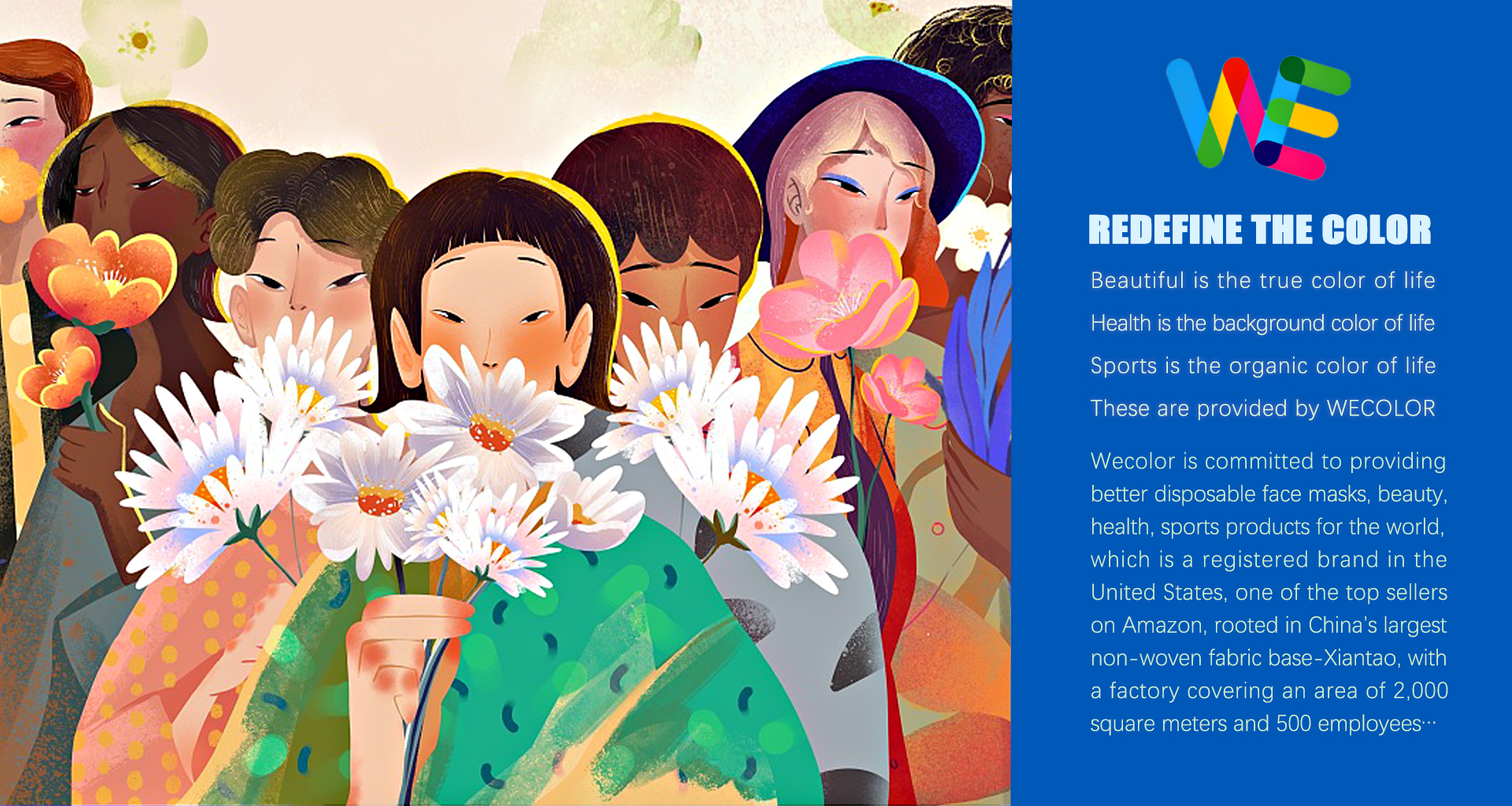 " The world is colorful and harmonious, that's why WE and COLOR are there. ---by CEO of WECOLOR "
WECOLOR is a registered brand in the United States, United Kingdom & Europe. WECOLOR is rooted in China's largest non-woven fabric base - Xiantao, with a factory covering an area of 2,000 square meters and 500 employees, and is committed to providing better masks and non-woven products worldwide.
WECOLOR Company was established in 2018. We are one of Amazon's early mask sellers. So far, we have sold 1 billion disposable masks in the United States. We provide users with a variety of high-quality masks, such as disposable blue masks, disposable black masks, KF94, N95, KN95, patterned masks, and disposable children's masks. Our masks have CE, FDA certification.
Of course, WECOLOR is not just selling masks, we also offer beauty, healthy and other products. The products in the WECOLOR store have been carefully tested by our team, with ultra-high quality and competitive prices. Hope that WECOLOR's products can give you more love of colorful life.
Business cooperation with WECOLOR
On masks, WECOLOR has its own mature and professional supply chain system. We welcome customers to turn their creativity into printed masks and customize their own brand masks.
Of course, WECOLOR also cooperates with many companies and buyers around the world to provide wholesale prices to save more epidemic prevention costs for enterprises, which can save more than 30% of the cost on average.
In addition, WECOLOR made charitable donations and cooperated with THON.org, the largest student charity organization in the United States, to donate 60,000 panda masks for children, worth 24,000 dollars, to inspire children who are fighting cancer.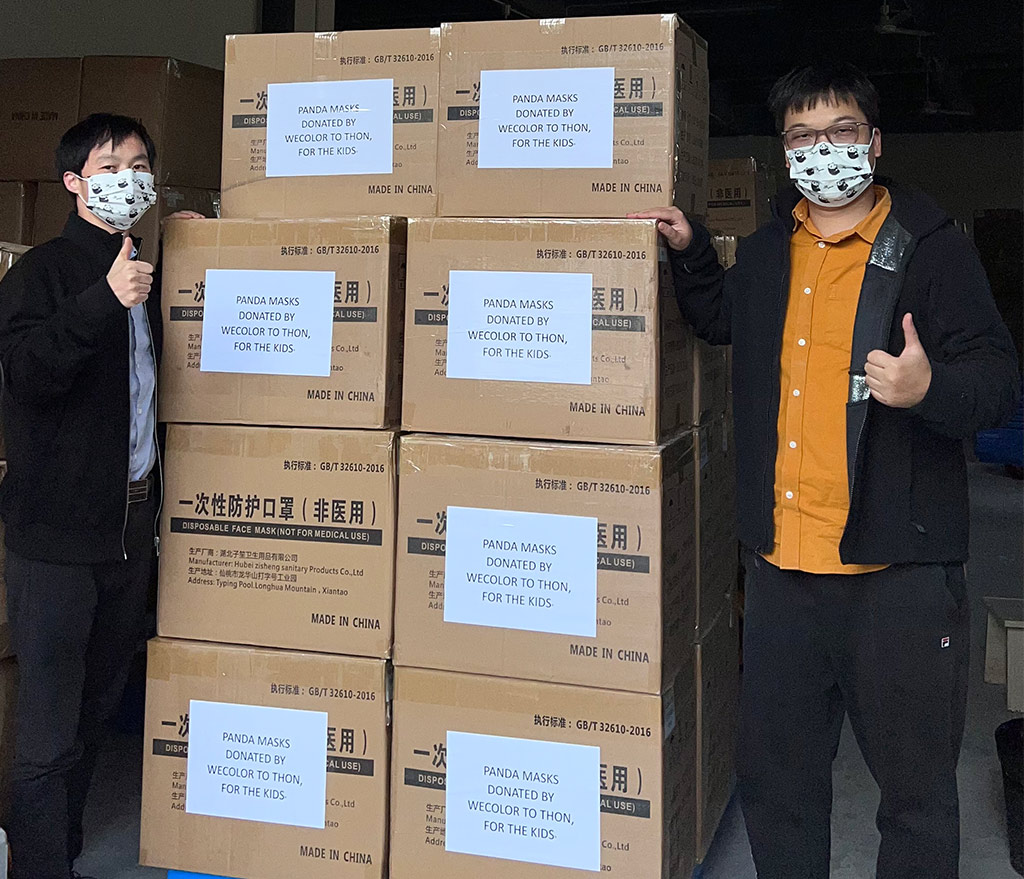 Our business contact: business@wecolor.com
Contact Us Freely
Factory Add: Longhuashan Typing Village Industrial Park, Xiantao City, China
Shenzhen Office: B213, Longjin Park, Longgang District, Shenzhen, China
Our Warehouse: 5012 4th St Irwindale CA 91706, US
Email: Service@wecolor.com
Phone: +86 (0755) 28684045
Click to visit on Amazon Store: WECOLOR Store